Speech Cards
Versatile Flashcards App for Improving Speech and Language Skills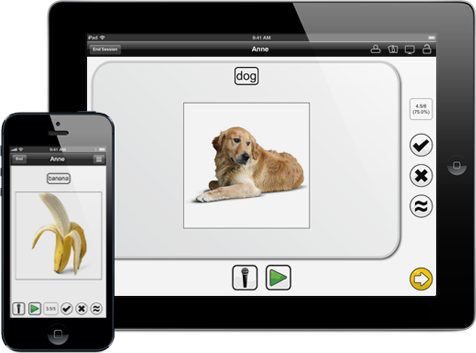 Speech Cards Professional

• Discount available for Educational Institutions
---
Full, Professional version includes 40 cards with text, photographs of real objects and audio. Tap on the text or photo to hear an audio recording.

Use the microphone to practice speaking and then listen to get immediate feedback.

Track the progress of your students by using the integrated scoring and reporting system.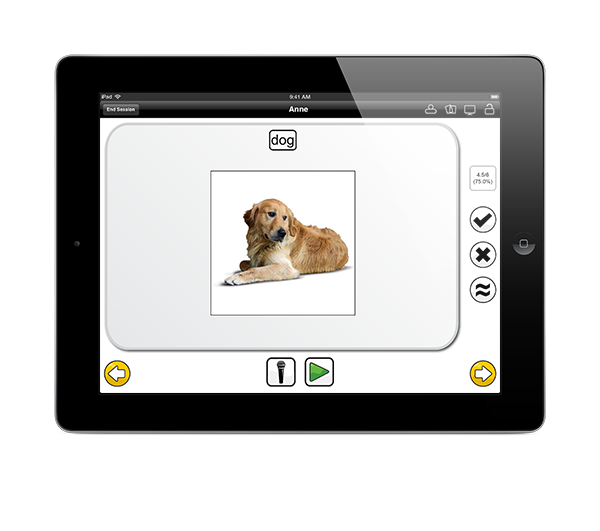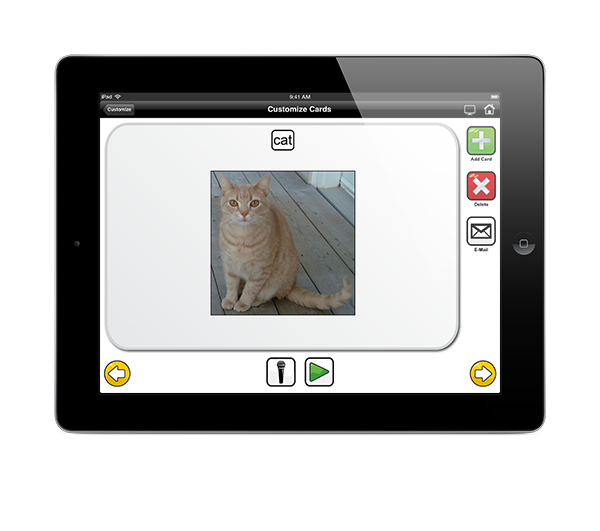 Create your own decks of cards. Customize the text, pictures and audio.

Create and share your cards with friends and colleagues.
Ideas
Speech Cards is a very versatile app for improving the speech and language skills of people of all ages. Here are some ideas on how to use Speech Cards:
Communication Photo Book
Articulation Cards
First Words
Category Words
Reading, Sight Words, Literacy
Social Stories
Encourage use of Spoken Language/Communication Skills
Learn a Second Language
What Speech-Language Pathologists & Parents are saying about Speech Cards
Carrie's Speech Corner : "SpeechCards is a must-have app for SLPs."
SpeechBlogUK : "A beautifully easy app to use to create pretty much any set of flashcards you might want."
Speechie Apps : ""I have found a million ways to use it so far"
Public School SLPs : "This is an easy, simple and user-friendly app, as well as child-friendly!"
Special Apps, Special Kids : "I love adding my own words!"
Let's Talk Speech and Language : "great to use to create theme related decks (curriculum, holiday, concepts etc.)"
Dysphagia Ramblings : "The recording option and data report option is nice to have creating convenient data tracking."
Simply Speech : "this app is a must have!"
Requirements
Apple iPad, iPhone or iPod Touch
iOS 9.3 or later
---
Privacy Disclosure
At RWH Technology, LLC we are committed to the privacy and safety of our customers and their children. Speech Cards Lite and Speech cards Professional:
Do not collect/share any user's personally identifiable information.
Do not contain Social Network Integration or Links to Social Media.
Do not contain ads.
Do not contain push notifications.
Speech Cards Lite (free version) does include an In-App-Purchase to upgrade to the features of the full, Professional version. In-App-Purchase is found on a separate, adult targeted screen.